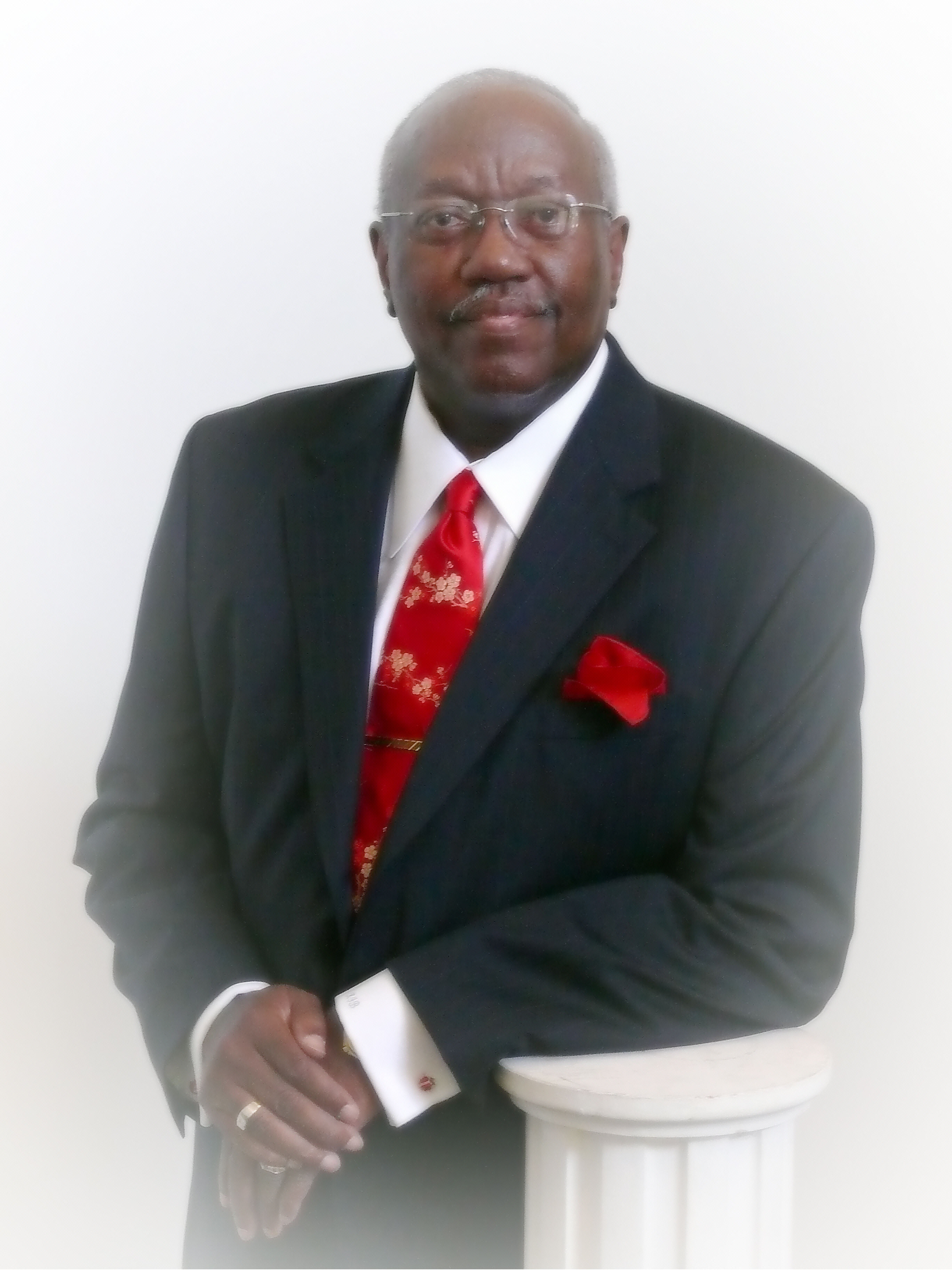 Apostle Dr. Kurtiz F. Boudoir Th.D.
International Prelate
Biography
Apostle, Dr. Kurtiz F. Boudoir obtained a Doctor of Theology from the International Theological Seminary of California and Doctor of Humanities from Faith Bible College and Seminary of Lagos Nigeria, West Africa. He is currently Pastor of Book of Acts Church International, Minneapolis, Minnesota and has also served as pastor in Duluth, Minnesota and Florida. He is an international bible teacher, having taught pastors and congregations in Mont ego Bay, Jamaica, Guatemala, Central America,
Davao Philippines, Port Au Prince Haiti, Liberia West Africa and at Christ to the World Bible Training Center in San Jose, Costa Rica, Central America.

While serving for 5 yrs in Duluth, MN - Mayor, Gary Doty, and Police Chief Scott Lyons befriended Apostle Boudoir, and found him to be a true asset to the community, proclaiming the life changing message of Jesus Christ and empowering people everywhere he went.
In December 1992 Mayor, Doty In Honor of Pastor Boudoir Officially Declared December 6th
To be recognized as Dr. Kurtiz F. Boudoir Day in the City of Duluth, MN
Accomplishments
¤ Born December 6, 1942 in Houston, Texas

¤ Born Again, June, 1973!

¤ Married God's Grace to me - Grace S. Hines on May 27, 1977

¤ Ministered in Minnesota Prison system from 1977 until 1980

¤ Accepted Apostolic call to evangelize and establish churches in 1980

¤ Licensed in 1980

¤ Founded "Revival Ministries International" in January, 28 1982

¤ Evangelized in well over 500 Churches in the United States
and developing nations from 1980-1991

¤ Ordained in 1982

¤ Founded "The Word of His Power Bible Training Center" in Jacksonville, Florida

¤ Pastored "Jesus Faith Temple" in Jacksonville, Florida in 1983

¤ 1st Missionary Journey - San Jose, Costa Rica -
taught at "Christ To The World Bible Training Center" in 1983

¤ Founded "Believer's Victory Fellowship" in Minneapolis, MN in 1984

¤ 2nd Missionary Journey - Mont ego Bay, Jamaica -
taught 9 Pastors and their congregations in 1986

¤ Pastored "Calvary Baptist Church" in Duluth, Minnesota in 1991

¤ Founded "New Covenant Church" in Duluth, Minnesota in 1992

¤ Founded "Book of Acts Church" in Minneapolis

¤ "Book of Acts Church" Sinkor Assembly Monrovia, Liberia

¤ Christ for Life Revival Ministries International, Davao, Philippines - 4 Churches

¤ Port Au Prince, Haiti 2003

¤ Jakarta & Surabaya, Indonesia 2005